BoomLaces No Tie Shoelaces for Men Women & Kids
Make Life Simple!
BOOMLACES "Laces With Power"
By Athletes At Heart
Welcome To BOOMLACES.com
Take your footwear to the next level with BoomLaces elastic no tie shoe laces. Ideal for everyone, women, men, kids, elderly. Replace all your your shoelaces, athletic sneakers or tennis shoes, hiking boots, dress shoes, any lace up shoe, with our BoomLaces shoelace. Our elastic shoe lace locking system was created for comfort, ease and security. Never tie shoelaces again! Turn any lace-up shoe into a slip-on, easy on, easy off. BoomLaces quick laces are perfect for running, walking, all sports or athletics or just plain laziness HA. With a variety of colors, black, red, blue, green, yellow, reflective and more, for your own unique style. BoomLaces is a quick, easy and stylish no tie shoelace. Worn just like regular laces, without extra hassle. Our elastic no-tie shoelaces provide a secure, comfortable fit for your foot. BoomLaces distributes the support of the lace over your entire foot, for a complete custom fit. Our easy to use, quick, easy, fast lacing and come in a variety of fun colors for adults and children, all enjoy. Have the support you need while running, power walking, playing sports, hiking, even dress, with a unique no tie. With a locked in lace, BoomLaces offers a shoelace design that fits securely on your foot, the most comfortable and easiest lacing system. No tie shoelaces were originally made for runners and triathletes, but our low key lace locks have made our BoomLaces popular among all. BoomLaces uses a elastic bungee cord that allows laces to bend with the foot, resulting in a shoe string that fits you, making your shoe custom to your foot. Our shoe lace lock system, with a locked in lace, allows the tension to be quickly adjusted to your preference or needs, eliminate heel crushing, reduce pressure points, improve planter fasciatis.Make our power laces your go to elastic no tie shoelace for your all your lace up shoes! Go tieless, order your BOOMLACES today! BOOMLACES No Tie Shoelace Locks Elastic Shoe Lace for Men Women Adults Kids Sneakers Boots Dress Shoes Ties No-tie Laces Shoelaces System Lock for Running Hiking Marathon Triathlon Athletic & more
No Tie Shoelaces
No Tie Shoelaces for Sneakers Shoes Dress To Rainbow Shoe Laces Men Women Kids
BoomLaces No Tie Shoelaces Laces Lock Sneakers..and so much more
Patterns, Solids & Reflectives! (click to view)
Comfort
Support
Ease
Secure
Quick
Custom Fit
Sports
Travel
Hiking
Running
..and More!
Choose All Your Favorite Colors!
Magnified color swatches






























Don't compromise any longer. Our high performance shoelaces are for everyone. Slip your shoes on and off, easier and faster with BOOMLACES.
Our laces provide a secure, comfortable, supported fit for your foot. BOOMLACES distributes the support of the laces over your entire foot, for a complete custom fit.
Don't waste anymore time tieing laces. Make our power laces your go to laces for all your lace up shoes. Try BOOMLACES today, Satisfaction gauranteed!
Easy To Use Instructions
For perfect fit, install with shoe on and lace shoe as desired. 1-Squeeze lock and insert lace ends 2-Cut lace ends to preferred length 3-Insert cut ends into clip and snap close
Testimonials
"Love my BOOMLACES! They look great on my boat shoes. So easy to use. Thank you BOOMLACES!" -Rob K. (FL)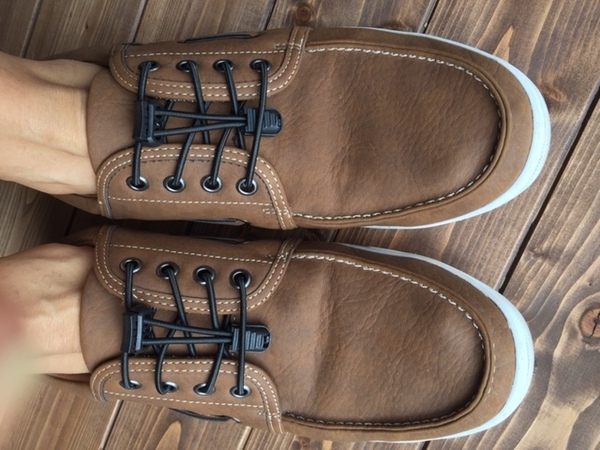 "Great reflective laces. Great quality and very comfy. BOOMLACES customer for life!" -HT (CA)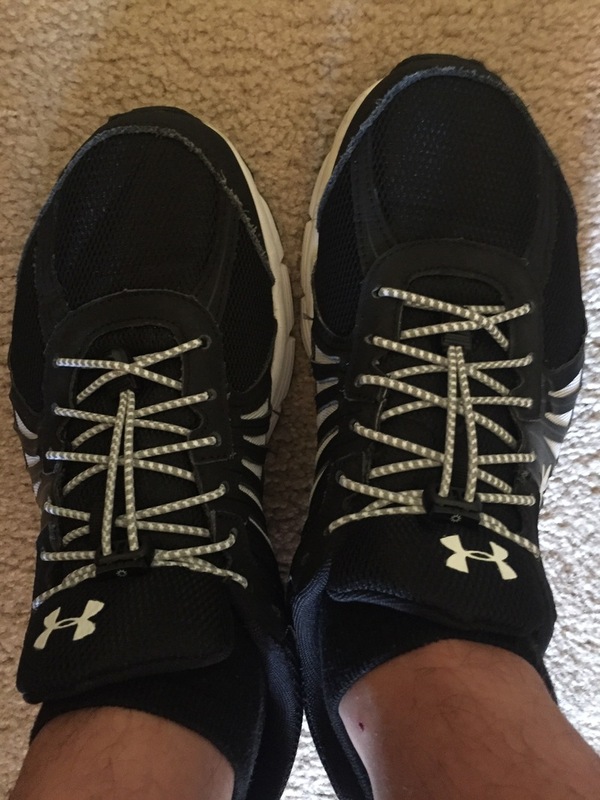 "I appreciate the neatness BOOMLACES gives my shoe. And I don't have to tie or un-tie them ever again and they still fit and feel perfect all the time." -Johnny (NY)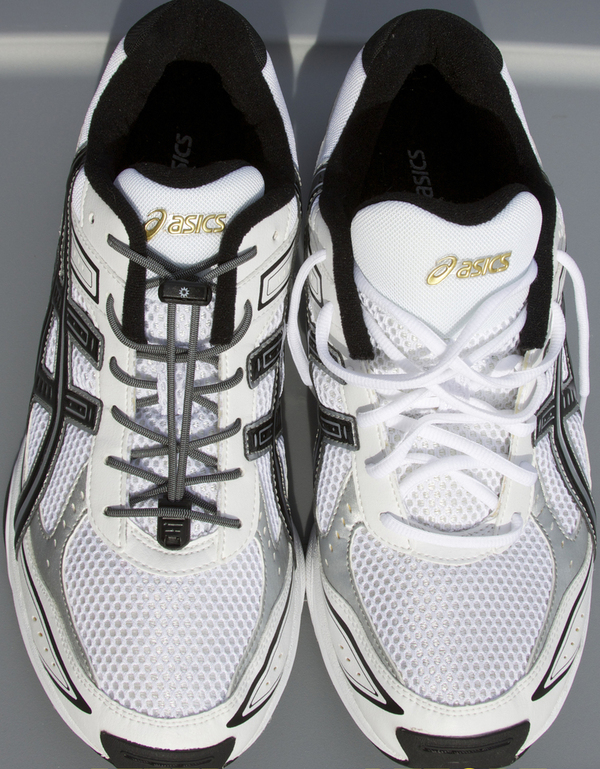 "Nice look on my Pumas. Nice and easy to slip on and slip off. Really good for anyone that doesn't like to tie their shoelaces." -Carol L. (MA)